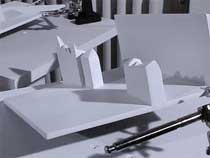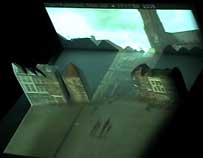 This is very cool, a real time 3D model (o 2.5D) of a distance place. However it's gonna be hard for anyone to set up a webcam randomly on a street otherwise it would look extremely cool on a site model, showing activities on the street, day and night.
reminds me of an installation i saw in csm, with a projected little man walking in and out of a 3d model house.
Link: we make money not art: Live webcam-miniature of a distant place.